Antioxidant Astaxanthin, 60 capsules
Astaxanthin, 4 mg ,
Astaxanthin contributes to the protection of cells from oxidative stress.
Natural astaxanthin is one of the most powerful antioxidants known.
Astaxanthin has numerous health benefits
Content per 1 capsule/ per 2 capsules: 4 mg / 8 mg astaxanthin.
Recommended daily intake:  take two capsules a day with food for optimal absorbtion. Do not exceed the recommended daily intake.
VMVT:MP-720/21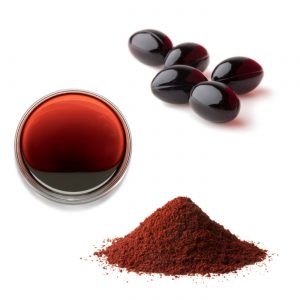 Maisto papildo numeris VMVT: MP-720/21
We invite you to purchase and try.
Out of stock
Email when stock available
Free delivery via courier or to a postal machine throughout Lithuania when purchasing €25 or more, €2.99 when purchasing up to €25